Chancellor Philip Hammond put the 'technical revolution' surrounding transport at the heart of his Budget today but added that while 'our future vehicles will be driverless, but they'll be electric first'.
Mr Hammond said the electric car revolution was a change that needs to come 'as soon as possible for the sake of our planet'.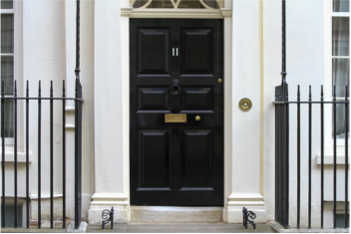 The Treasury pledged to support the transition to zero emission vehicles by:
regulating to support the wider roll-out of charging infrastructure
investing £200m, to be matched by private investment, into a new £400m Charging Investment Infrastructure Fund
committing to electrify 25% of cars in central government department fleets by 2022
providing £100m to guarantee continuation of the Plug-In Car Grant to 2020 to help consumers with the cost of purchasing a new battery electric vehicle.
These measures should help tackle the twin Achilles' heels of electric cars – cost and driving range anxiety.
Mr Hammond also pledged that from April 2018, there will be no benefit in kind charge on electricity that employers provide to charge employees' electric vehicles.
Transport experts at TRL have estimated that 300,000 electric vehicles are expected to be on the roads by 2020.
Mr Hammond told the House of Commons that the world is on the brink of enormous change and 'for the first time in decades Britain is genuinely at the forefront of this technology revolution', but stressed that 'we must invest to secure that bright future'.
'No technology symbolises the revolution gathering around us more than driverless cars,' he added.
The Government has already promised to implement 'world-leading regulatory changes' so developers can apply to test their driverless vehicles on the road nationwide without a human operator.
'A new scheme will also be launched enabling organisations to explore ways of testing self-driving technology through digital simulation. This off-road testing project will be the most significant of its kind in Europe and will involve cutting-edge computer science,' Treasury officials said.
The Treasury also announced that the 'National Infrastructure Commission (NIC) will also launch a new innovation prize to determine how future roadbuilding should adapt to support self-driving cars'.
The chancellor once again froze fuel duty for both petrol and diesel; however elsewhere diesel car owners were hit with expected tax rises.
The Treasury confirmed that a Vehicle Excise Duty (VED) supplement will apply to new diesel cars first registered from 1 April 2018, so that their First-Year Rate will be calculated as if they were in the VED band above. This will not apply to next-generation clean diesels – those which are certified as meeting emissions limits in real driving conditions, known as Real Driving Emissions.
There will also be a rise in the existing Company Car Tax diesel supplement from 3% to 4%, with effect from 6 April 2018. This will also apply only to diesel cars which do not meet the Real Driving Emissions Step 2 standards.
Mr Hammond said: 'Drivers buying a new car will be able to avoid this charge as soon as manufacturers bring forward the next-generation cleaner diesels that we all want to see. And we only apply the measures to cars.'
Having been stung with reversals and criticism in previous announcements, Mr Hammond was quick to stress 'no white van man or woman will be hit by these measures'.
On the back of this the chancellor pledged to pay for a new £220m Clean Air Fund to provide support to local authorities as they draw up local air quality plans.
Neil Parish MP, chair of the EFRA Committee, said: 'Diesel cars contribute significantly to the dangerous levels of pollution experienced throughout the UK, but many people bought them in good faith.
'The Government's announcement that it will make further attempts to tackle the use of diesel vehicles is welcome, and it must be matched by a legislative drive to encourage greener transportation including through support for low emission vehicles. It should also, where possible, not disadvantage those currently using diesels who are not in the position to change their vehicle in the short term.'