Phil Carey is a former senior official at the Department for Transport (DfT) and co-author of the Rees Jeffreys Road Fund report A Major Road Network for England with David Quarmby.
Speaking in a personal capacity, he talks exclusively to Highways and Transport Network about his initial take on the Government's consultation on taking the MRN plans from concept to reality.      
Q What is your reaction to the consultation?
Overall I am delighted to see the extent of progress in government picking up our proposition. It is quite unusual to see something move as fast as this really from a single report.
Q It seems local authorities pitch to regional groups or sub-national transport bodies, and the regional bodies then pitch to the secretary of state. What do you think of that process?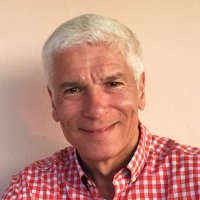 I think it is what was expected. Arrangements need to be made for where there will be no STB. It is interesting to see there is a prominent role being proposed for Highways England, probably particularly where there is no STB in that part of the country. I think the whole question of the relationship between the MRN and the Highways England network is one of the most challenging bits of all this, which we have to get right. The original Rees Jeffreys study suggested an integrated road network which included the SRN; but government have been clear on this for some time that the MRN is now a very distinct proposition sitting alongside the SRN.
I understand the reasons for taking that approach but it is important to make sure you still have the maximum integration between the two both in terms of operation and indeed in terms of defining the networks in the first place.
Q Do the types of schemes eligible for MRN funding cover all that is needed?
That's one to think about carefully and people may have different views. It is good to see packages of improvements at the end of the list and they go on to say the department see these as playing a crucial role in developing the MRN. I think overall the available funds will be spread fairly thinly. So it may be most effective if package schemes and small-scale improvements along a corridor dominate, offering the best chance of improving the journey experience, safety on the corridor and how it relates to the local environment along a corridor.
I know that in presenting the proposals the secretary of state made a lot of it being a bypass package – but bypasses potentially soak up a lot of the available cash and it would be good to see a fair chunk going to smaller scale packages of improvements.
Q What do you think of the funding ranges – £20m-£50m schemes, rising to a maximum of £100m in exceptional circumstances?
It sounds about right. That is large enough to enable decent packages over a few miles of road. You might not find that much in the way of 'missing links' – that could potentially be very costly.
Q The DfT has said this money is not for maintenance as they don't want this to affect the normal local maintenance budget. This is for transformation schemes however that would mean more money is needed for maintenance wouldn't it? Have they fully addressed that issue?
That struck me too. I know that local authorities are concerned that there could be no allowance for routine maintenance, with no revenue funding in this proposition and even the capital maintenance may not be that well covered. It is certainly something that needs clarifying, particularly where there might be more road out there to be maintained.
Q On the issue of defining the network, the DfT appears to be largely following your lead on the quantitative and qualitative elements. Has anything changed since you wrote the report that has changed your perspective on this?
My immediate question to DfT is to clarify the situation. While the DfT does seem to be taking the same approach we did, they don't set out the exact figures.
[The Rees Jeffreys Road Fund report suggested using motorway and A-road links with average daily traffic flow greater than 20,000 vehicles, along with (b) roads with as few as 10,000 vehicles, provided that at least 5% of that flow is heavy goods vehicles (HGVs) or 15% is light vans.]
I think they are still talking about the same annual average daily flows (AADF) levels – 20,000 and 10,000 –to create a two tier thresholds for traffic flow. In their press statement they referred to 5,000 miles of A road in their MRN, which is a fair bit more than we proposed in the Rees Jeffreys report, which was about 3,800 miles of A road.
Either they have lowered the threshold and are allowing slightly less trafficked road to get into the initial MRN pot, or it is a consequence of this proposal to include all of the de-trunked roads, from the noughties mainly. If the latter, it is quite significant and it would be useful to know DfT thinking. There is a line about including de-trunked roads 'where appropriate'. We just need to know a bit more about what the proposal is there and the right way to bring in a significant extra mileage of roads.
Q What do you think of the criteria for assessing the eligible schemes, which includes promoting growth, and unlocking housing?
I think the question about supporting the SRN is an interesting one in that the proposals for the SRN involve some spend of Highways England money off-network where it directly eases pressures on the SRN so to an extent that sort of funding might already be allowed for in the RIS 2 process. Should we be also including it in the MRN process? Overall the goals are pretty close to the line of the Rees Jeffreys report.
Q Unlike your report, the DfT said it was not including forecasted traffic levels in its plans but would use a review every system. Every five years for the MRN itself and every two years for regional evidence bases. What do you think of this approach?
You need to think carefully about the implications of it. I worry that if there is a two-year component of the MRN cycle it very quickly takes you out of kilter with the SRN five year cycle. The alignment of the cycle all the way through strikes me as a pretty important objective here. Getting some sense of how traffic levels are going to evolve, Yes it is part of a review process every five years or so (Rees Jeffreys also suggested this) but in a way it also needs to be part of the process right now. Defining the MRN over the next year just based on 2016 data – there needs to be some element of looking forward, taking account of current growth areas; you need to link that in this first round of the MRN and can't just leave that for another five years' time.
The starting point for Rees Jeffreys was to try and extend to local roads the same degree of certainty that the SRN is now enjoying and anything that detracts or takes away from the SRN approach is undesirable.
One thing that I was pleased to see in the consultation document was the recognition that there is or has been a funding gap between the SRN and local roads. I welcome this recognition there is a need for action to get more resources to local roads.
DfT recognises it is a programme for the long term and needs further refinement so this seems like a genuinely important and valuable first-stage consultation exercise.
Q Would you agree that the process the DfT has developed between local, regional and central government should avoid the worst elements of competitive bidding?
We hope. It's great that this is really making good use of the STB structure coming into play – this plays well to what STBs were made for in the roads world at least.