Ministers have delayed a ruling on Transport for London's Silvertown Tunnel planning application for a further six months.
In a written statement to Parliament, transport minister Paul Maynard said the deadline for the decision will be extended to 10 May 2018 'to enable further consideration of the effect of the scheme on air quality (including its compliance with the updated UK plan for tackling roadside nitrogen dioxide concentrations published by government on 26 July 2017)'.
He added that the new deadline is 'without prejudice to the decision on whether to give development consent'.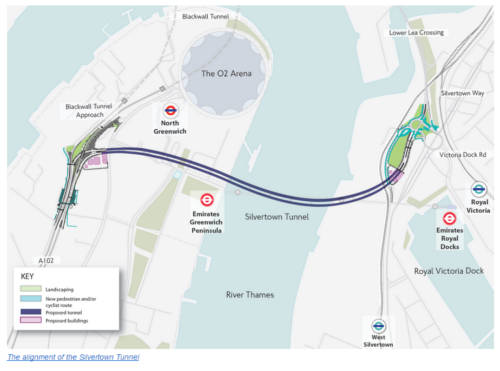 However, Green Party London Assembly Member Caroline Russell seized on the delay to argue that the planning consent should be refused.
She said: 'The Silvertown Tunnel will do huge harm to the health and wellbeing of Londoners who live around it. This was clear from the evidence given to the planning inspector and must be reflected in his report.
'The Government cannot keep kicking this decision down the road. If Silvertown doesn't meet planning rules, it should be turned down full stop. The Mayor also knows how damaging this road would be. He should not wait for a decision from Government but should instead get Transport for London to withdraw the application now.'
A decision under the Planning Act 2008 was due on 11 October but ministers announced a one-month delay after Friends of the Earth pointed out that Transport for London (TfL) had admitted that the tunnel could worsen air pollution in some areas.
TfL said it believes the tunnel would have a positive impact on air quality in more local areas than would suffer a deterioration as a result of the project.